Our lavatory sink drain is constantly running slow. My wife and daughters brush their hair over the sink, and also use hair care products that get washed into the drain. I use LIQUID-PLUMR, but it never fully clears the mess. Any Suggestions?
You are not alone with your slow drain issues. Over time, all drains in your home will become clogged with grease, hair, food residue, and other slime. LIQUID-PLUMR can not resolve or dissolve these issues, it takes something stronger.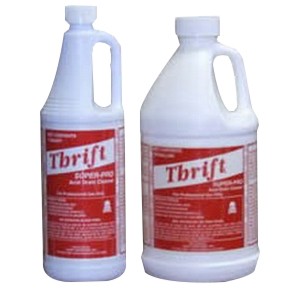 THRIFT is the professional plumber's secret. Hot water activates THRIFT's dry, odorless crystals. THRIFT liquefies hair, grease, and all slime stuck to the side of the drain so that within 60 seconds the drain is clear. THRIFT is so potent, you can actually hear the sizzle of the residue being burned inside your drains as it works.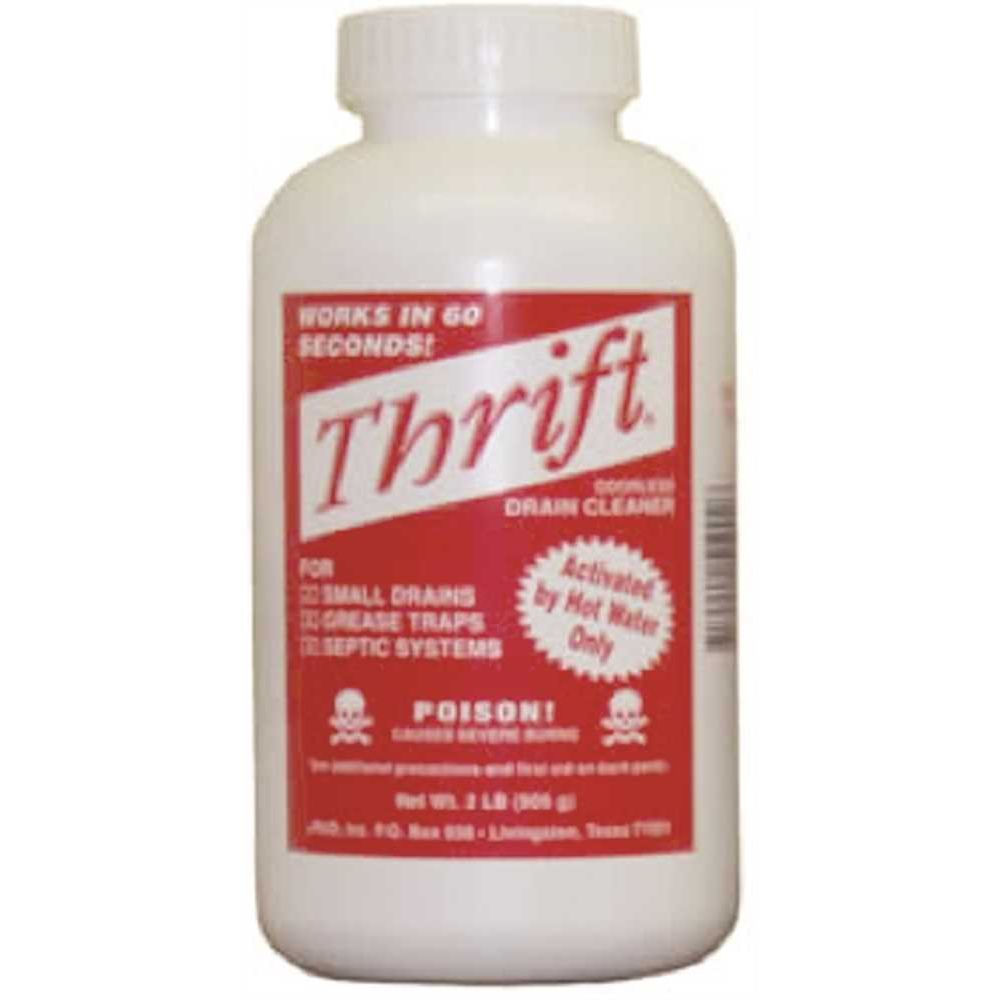 Because it is so potent, we advise that you wear rubber gloves when using THRIFT and make sure your room is well ventilated. THRIFT is also a great way to maintain drains that are not yet running slow, and provides a great benefit for grease traps and septic systems. THRIFT Crystals are stocked at all of our locations in three sizes; 1 pound, 2 pound, and 6 pound. THRIFT is also available in a liquid state in one quart bottles. Try THRIFT, you will not be disappointed or clogged!